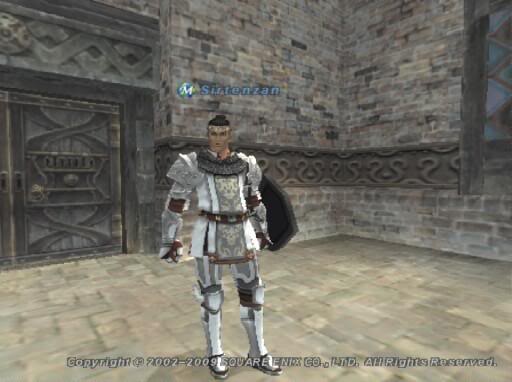 SirTenzan's Web Site
In early September of 1996 I started this website right here on Tripod, it was a novel thing, learning HTML as I went. It was fun and exciting, it was the so-called Golden Age of the Internet. Open expression and curiosity about people hundreds or even thousands of miles away permeated the atmosphere of the 'net. Then things gradually began to change, people became far more guarded about themselves, they refused to talk about some things, and began to fabricate intricate lies to cover yet more lies. I long for the days of the Golden Age, but times change, and one must change with the times as well - or simply stand out in the crowd and say; I don't care! I happen to be among the latter...
I was born on July 7th, 1977 in St. Louis Missouri. We traveled all over the country but Missouri was home. It wasn't until after graduation that I chose to relocate to my favorite state in the Union, the good old Lone Star State! During my earlier years I developed a number of hobbies, reading everything from fantasy novels to wartime historical accounts helped me to while away the hours. I enjoyed bicycling often venturing far beyond the boundaries my parents had appointed for me - which they did not learn of until AFTER I had reached adulthood. (They were mortified to learn just how far I traveled without them being any the wiser!) Otherwise I was a fairly normal child, I enjoyed playing with Legos, Transformers, G.I. Joe Toys (No, not the boy-barbie types - the little figures and vehicles.), and eventually ventured into aircraft model building as my interest in the aforementioned toys waned.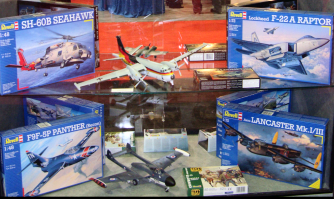 Model building was not a huge stretch for me though, for my first love has always been, for as long as I can remember, military aviation. I took great delight in meticulously reproducing miniatures of aircraft that once flew, fought or supported a war effort either in the distant past or in the then present day. It wasn't just about the aircraft though, I often thought of those who flew these miraculous machines that could dance upon the winds among the blue skies and wispy clouds. Before I knew it, I had grown fascinated with the very people who flew these aircraft and sadly sometimes perished within them, and came to respect them greatly.
It was sometime around then that an epiphany struck me - this fascination with flight, with aerial warfare, it was something I had a deep passion for. After considering it for several months, I asked to speak with my parents in a family meeting. There I proclaimed that I intended to make my goal in life to join the US Air Force and to aim to become a pilot. Unfortunately I misjudged both of my parents. They both were raised as "military brats" who lived through the Vietnam War era. Instead of pride and elation that I had finally found something I was passionate enough about to aim towards - they fiercely forbid it even going so far as to threaten to disown me if I did such a thing.
For me, this was a huge blow. My family was and remains very important to me. Both of my grandfathers fought for the nation I now reside in and I am proud of that fact. My parents did everything they could to raise me right, sometimes sternly, other times with gentle encouragement. The same could be said of my Aunts, Uncles, Cousins, Grandparents, and so on - I simply could not imagine pursuing something that would eliminate them from my life. Reluctantly I gave up on my dream of one day joining the ranks of those who defend this nation's skies and defend its interests abroad, but the sun still rose the next day, and life went on.
It would be many years before I found anything that I was even remotely interested in as far as a career path. For the most part I filled that void with construction, and still do really, but in assisting my father with his fishing tackle business and later inheriting it I came up with the idea that I would really like to have a successful business manufacturing model accessories, parts and maybe one day entire model kits. Black Knight Ltd. has since ceased production of fishing tackle but we have produced a few limited run aftermarket accessories but never found a proper distributor or level of production that could really be called a successful company; Not yet anyway. I have high hopes for the future and am working towards that goal even today.
Today I'm still an avid model builder and remain fascinated with military aviation. I was not much for video games but a friend I had met through a fairly job introduced me to the wonders of MMORPGs, namely in the form of a game called Final Fantasy XI. I played this game for several years and enjoyed many adventures and made many friends along the way. All good things come to an end though and I eventually ceased playing once FFXIV made its debut and we saw a large exodus of our players move to the new game. Since Junior High School I've also enjoyed playing a table-top role-playing game called RIFTS® which is takes place in a Science Fiction/Fantasy Post-Apocalyptic setting. With my move to TX I lost the hard gathered group of companions with which I made many adventures and fought in many battles but I'm trying to build a new small group today.
In terms of other activities, I enjoy watching movies with decent story plots, I enjoy anime, so long as there is a good romance story line in it (No, not hentai/perverted either..), going out for walks around town, going to the gym, swimming and fishing.
---
| Contact | The RRVGG RIFTS® Gallery | Palladium Books | Final Fantasy XI | Squadron Mail Order |


---