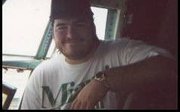 In early September of 1996 I started this website right here on Tripod, it was a novel thing, learning HTML as I went. It was fun and exciting, it was the so-called Golden Age of the Internet. Open expression and curiosity about people hundreds or even thousands of miles away permeated the atmosphere of the 'net. Then things gradually began to change, people became far more guarded about themselves, they refused to talk about some things, and began to fabricate intricate lies to cover yet more lies. I long for the days of the Golden Age, but times change, and one must change with the times as well - or simply stand out in the crowd and say; I don't care! I happen to be among the latter...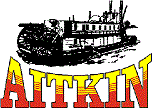 I was born on January 2nd, 1978 in Aitkin Minnesota as the first baby of the year for that small town community, even with a photo appearing of me in the local newspaper. Since then I've moved around a lot, from Minnesota to Texas, to Montana, to California, to North Dakota - and finally returning to Minnesota. I didn't make many deep friendships along the way as a result of the frequent moves, but I didn't mind, I always got along better with adults than those my own age. It seemed I could relate to and understand them better than my peers.
During those years I developed a number of hobbies, reading everything from fantasy novels to wartime historical accounts helped me to while away the hours. I enjoyed bicycling often venturing far beyond the boundaries my parents had appointed for me - which they did not learn of until AFTER I had reached adulthood. (They were mortified to learn just how far I traveled without them being any the wiser!) Otherwise I was a fairly normal child, I enjoyed playing with Legos, Transformers, G.I. Joe Toys (No, not the boy-barbie types - the little figures and vehicles.), and eventually ventured into aircraft model building as my interest in the aforementioned toys waned.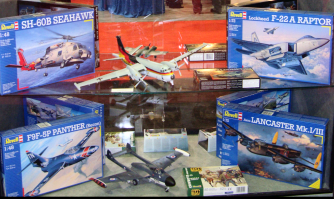 Model building was not a huge stretch for me though, for my first love has always been, for as long as I can remember, military aviation. I took great delight in meticulously reproducing miniatures of aircraft that once flew, fought, or supported a war effort either in the distant past or in the then present day. It wasn't just about the aircraft though, I often thought of those who flew these miraculous machines that could dance upon the winds among the blue skies and wispy clouds. Before I knew it, I had grown fascinated with the very people who flew these aircraft and sadly sometimes perished within them, and came to respect them greatly.
It was sometime around then that an epiphany struck me - this fascination with flight, with aerial warfare, it was something I had a deep passion for. After considering it for several months, I asked to speak with my parents in a family meeting. There I proclaimed that I intended to make my goal in life to join the US Air Force and to aim to become a pilot. Unfortunately I misjudged both of my parents. They both were raised as "military brats" who lived through the Vietnam War era. Instead of pride and elation that I had finally found something I was passionate enough about to aim towards - they fiercely forbid it even going so far as to threaten to disown me if I did such a thing.
For me, this was a huge blow. My family was and remains very important to me. Both of my grandfathers fought for the nation I now reside in, and I am proud of that fact. My parents did everything they could to raise me right, sometimes sternly, other times with gentle encouragement. The same could be said of my Aunts, Uncles, Cousins, Grandparents, and so on - I simply could not imagine pursuing something that would eliminate them from my life. Reluctantly I gave up on my dream of one day joining the ranks of those who defend this nation's skies and defend its interests abroad, but the sun still rose the next day, and life went on.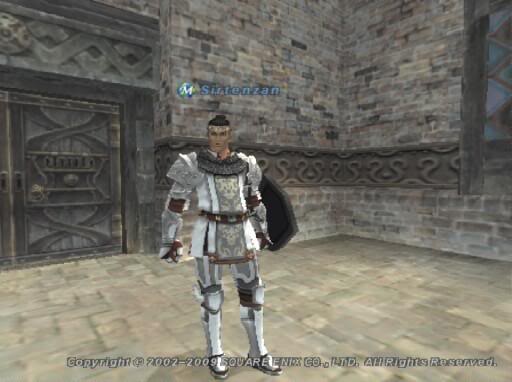 It would be many years before I found anything that I was even remotely interested in, as far as a career path. When it hit me, it came as a complete surprise. I had been writing as a hobby for years, but never once thought of it as a means to make money. Then one day, a good friend of mine in the UK suggested to me; "Why not try submitting some of your' work?" From there, the rest is history.
Today I'm still an avid model builder and remain fascinated with military aviation. I enjoy playing a Facebook App called Top Gun. A friend I had met through a fairly enjoyable job introduced me to the wonders of MMORPGs, namely in the form of a game called Final Fantasy XI. I played this game for several years and enjoyed many adventures and made many friends along the way. As inflation began to hamstring our budget however I was forced to step away from the enjoyment of the world of Vana'Diel though and tried to seek out a game that could somehow "replace" that void in my life. For a short time I enjoyed playing a game called Mabinogi but with the wear and tear on our computer forcing us to replace it followed by its replacement I soon found that my new machine could not run this new game. Occasionally the topic of returning to Final Fantasy XI surfaces anew but both Angelina and I agree that even if we did it would never be the same. Since Junior High School I've also enjoyed playing a role-playing game called RIFTS but our group had a falling out a few years ago and though talks occasionally surface regarding starting up again with a smaller group it seems highly unlikely that we will ever return to our beloved pastime. I don't read as often as I used to, but perhaps that's because I have more stories to write than there are left to read, as such I spend a lot of time writing. Most of my work never is submitted but whenever it is, I'm pretty confident it will see print. My first work that saw print in hard copy was actually with the company that produces RIFTS, in a quarterly publication called The Rifter.
In terms of other activities, I enjoy watching movies with decent story plots, I enjoy anime, so long as there is a good romance story line in it (No, not hentai/perverted either..), going out for walks around town, weight lifting and swordplay. I am a man of faith, though to most I might be considered a heathen, since by definition I am a Shamanistic Pagan, though I still have great respect for the Church, despite its troubled history, due to its massive efforts to provide aid to those in need around the world and its fundamental message of peace.
Aside from these interests, the most important elements of my life remain my family, both those I mentioned previously, and my new family - my wife Angelina, my daughter Genevieve, and my son Anthony. Those three are my whole world, my pride and the very proof of my existence.
---
| Contact | Edward A. May's Facebook | SirTenzan's RIFTS Gallery | Current Freelance Projects | Palladium Books | Top Gun | Final Fantasy XI | Mabinogi | Squadron Mail Order |


---